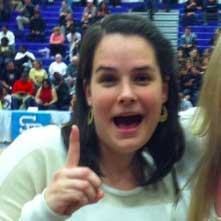 MICHELLE GIBBONS – ​Red HEAD COACH
College: George Mason University
Position: Defense
Athletic Achievements: CAA First Team 2004 & 2005, CAA Second Team 2006, VaSID Second Team 2004 & 2005, North South All Star Game 2006
Years Coaching Lacrosse: 15
Hometown: Warrenton, VA
Fun Fact: I have 3 kids, twin boys and a girl! I am a health and PE teacher and I love my job and coaching! 
ELLIE HANSEN – ​RED ASSISTANT COACH
College Attending: Christopher Newport 
Position: Defense/Midfield
Athletic Achievements: 2015 Brine All America
Years Coaching: 3
Hometown: Sterling, VA
Fun Fact: I am fluent in Spanish!
​
Roster
Mya Berusch | Caroline Blackistone | Rylee Deveau | Oakley Froelich | Corinne Jaggard | Gianna Kearney | Carys McAllister | Mary Moore | Taylor Peterson | Ava Quintas | Yasiah Santos | Delaney Sinton | Allie Smoot | Avery Speier | Alex Sutch | Anya Svetahor | Nicole Vel | Adia Watson | Peyton West