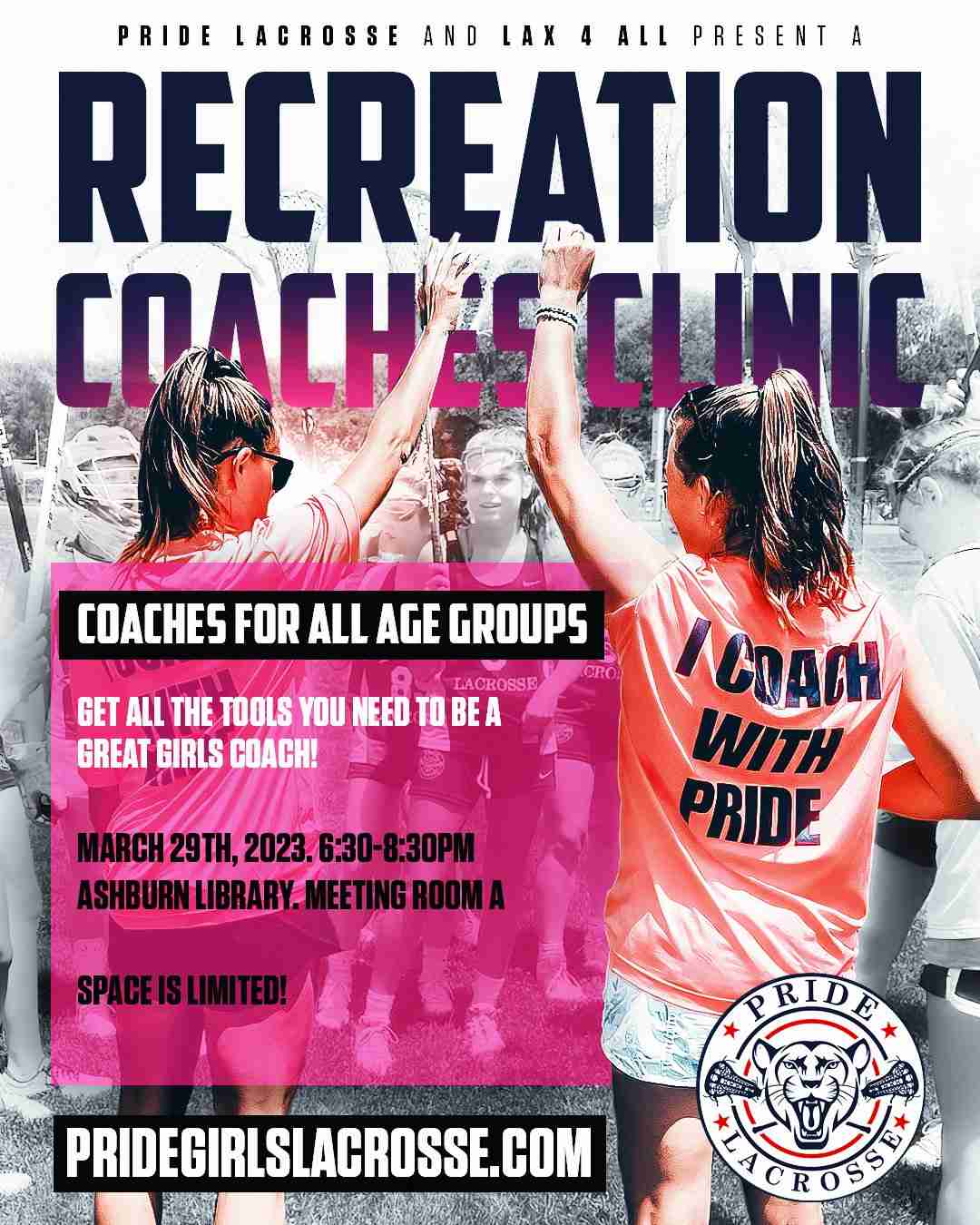 Get all the tools to be a great girls lacrosse coach
Are you a coach looking to improve as a girls lacrosse coach? If so, then the clinic offered by Pride Lacrosse of Virginia is a must-attend event for you. On March 29th, 2023, from 6:30-8:30 pm, the clinic will be held at the Ashburn Library to teach coaches of all age groups how to be great girls' lacrosse coaches.
Space is limited, so don't miss this opportunity to learn from experienced coaches and gain the tools and skills to take your team to the next level.
Pride Lacrosse of Virginia is a leading organization dedicated to enhancing the skills and performance of lacrosse players and coaches across Virginia. Their experienced coaches understand the nuances of the game and possess the ability to train coaches in the latest techniques and tactics that will help teams win.