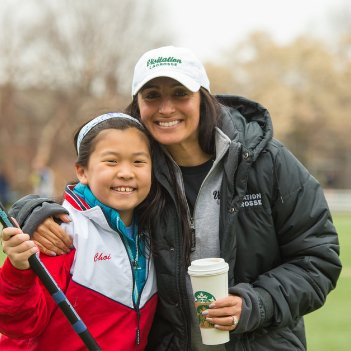 Katie McMahon-Gates
Executive Director
Katie is the owner and leader of PRIDE Girls Lacrosse and has been since 2016. She oversees the direction and strategy of the club, while also managing day to day operations. Since taking over the program, PRIDE expanded into Loudoun County and through high school. PRIDE has risen to be recognized as one of the most competitive clubs in the country, across all age groups.
Katie has over 17 years of lacrosse coaching experience, working with teams at the youth, high school, and college level. Prior to coaching Katie was a 3x All-American at UC Davis, holding the records for goals, assists, points, and caused turnovers. She was inducted into the UC Davis Hall of Fame in 2021. She was previously the Head Varsity Coach at Georgetown Visitation for five years and was named All-Met Coach of the Year 2018. While at Visitation, Katie led the program to their highest national ranking in school history (#1, 2021) and the team was consistently ranked in the Top 20 since her tenure. She resigned after the 2021 season to focus on the growth of her club and spend time with her growing family. Her mission is to grow the game of lacrosse by creating a fun and enthusiastic learning environment while teaching young girls to be confident and strong leaders.
Hayley Sabol
Director of Recruiting
Hayley joins Pride after recently serving as the Assistant Women's Lacrosse Coach at The George Washington University (GW) for the past two years. Hayley was the defensive coordinator for the Colonials and helped them reach the A10 Championship Tournament for the first time since 2013. Prior to her tenure at GW, Hayley started her collegiate coaching career at The College of Saint Rose, a Division II program competing in the NE-10 conference. She was a standout attacker and draw specialist at Saint Joseph's University in Philadelphia, PA. She was named team captain her senior year, and helped the Hawks make it to the Division I A10 Tournament all 4 years as a player. A native of Landgrove, Vermont, Hayley was also a 2x All-American in high school.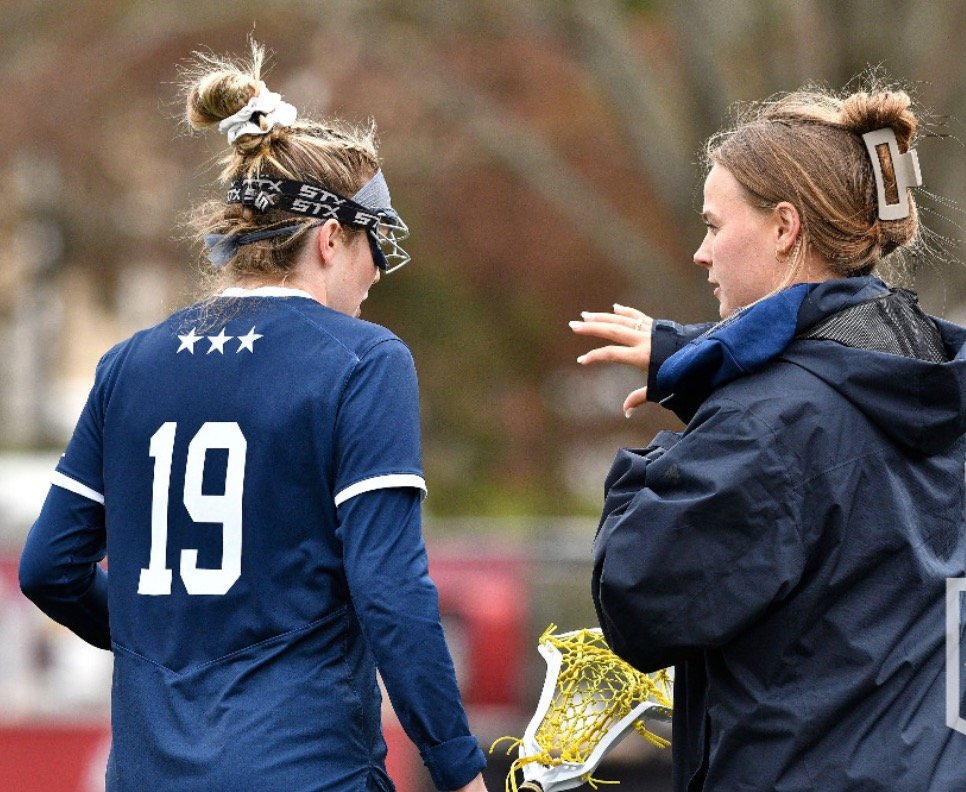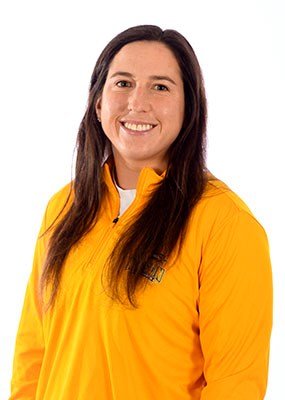 Lyndsey Munoz
Director of
Goalie 
Recruiting and Development
Lyndsey Munoz is our Director of Goalie Recruiting and Development. She will assist our goalies in their development and train them year round. This will include individual evaluations, development plans, film review, and small group training (year round!). Goalies will practice with their team and have a separate training session with Lyndsey during the week. There will be sessions every week of practice during the Fall, Winter, NGLL, and Summer. 
Lyndsey will also advise and guide our high school aged goalies throughout their recruiting process. She will provide guidance on school lists, clinic attendance, provide feedback to college coaches, and more. Goalies will also have access to our Director of Recruiting. 
Lyndsey is currently the Assistant Coach at George Mason University and has also coached at Ohio State and Johns Hopkins. Lyndsey was a standout goaltender at Stanford from 2011-14, and ranks fourth all time in saves (400) and is seventh in goals against average (10.58). She led the Cardinal to three NCAA appearances in her four seasons, including the program's first-ever tournament win over Notre Dame in 2013.
Matthew Hia
Director of Development, WHITE Teams
Matt brings 9 years of coaching experience to PRIDE. Matt began coaching with PRIDE in 2019 with the 2026W team and is currently the head coach for the 2028W team. Under his leadership with 2026W, he led the team to 2 summer championships and 1 winter league championship. He has the lacrosse experience of coaching that ranges from the high school level to the youth level.
Matt is a Virginia Tech Alumni where he majored in Business Information Technology and played club lacrosse as a goalie. After graduation, he began his coaching career coaching with DCLAX, a nonprofit lacrosse program. He then began coaching at George C. Marshall Highschool for 4 years where their team went to States twice in the running, won 1 regional title, and earned 3 district titles.
Matt has played on several lacrosse teams; NoVa West Crusaders Lacrosse Team- Summer 2009, Played in the All Star Capital Box League Lacrosse (CBLL)- Winter 2009, Marshall High School Lacrosse Goalie 2005 – 2009, Virginia Tech Lacrosse Club Team (2009-2011), After Graduation played on the following Teams: Redline Lacrosse, Cruitcast, Lacrosse Unlimited, and Uncommon Fit.