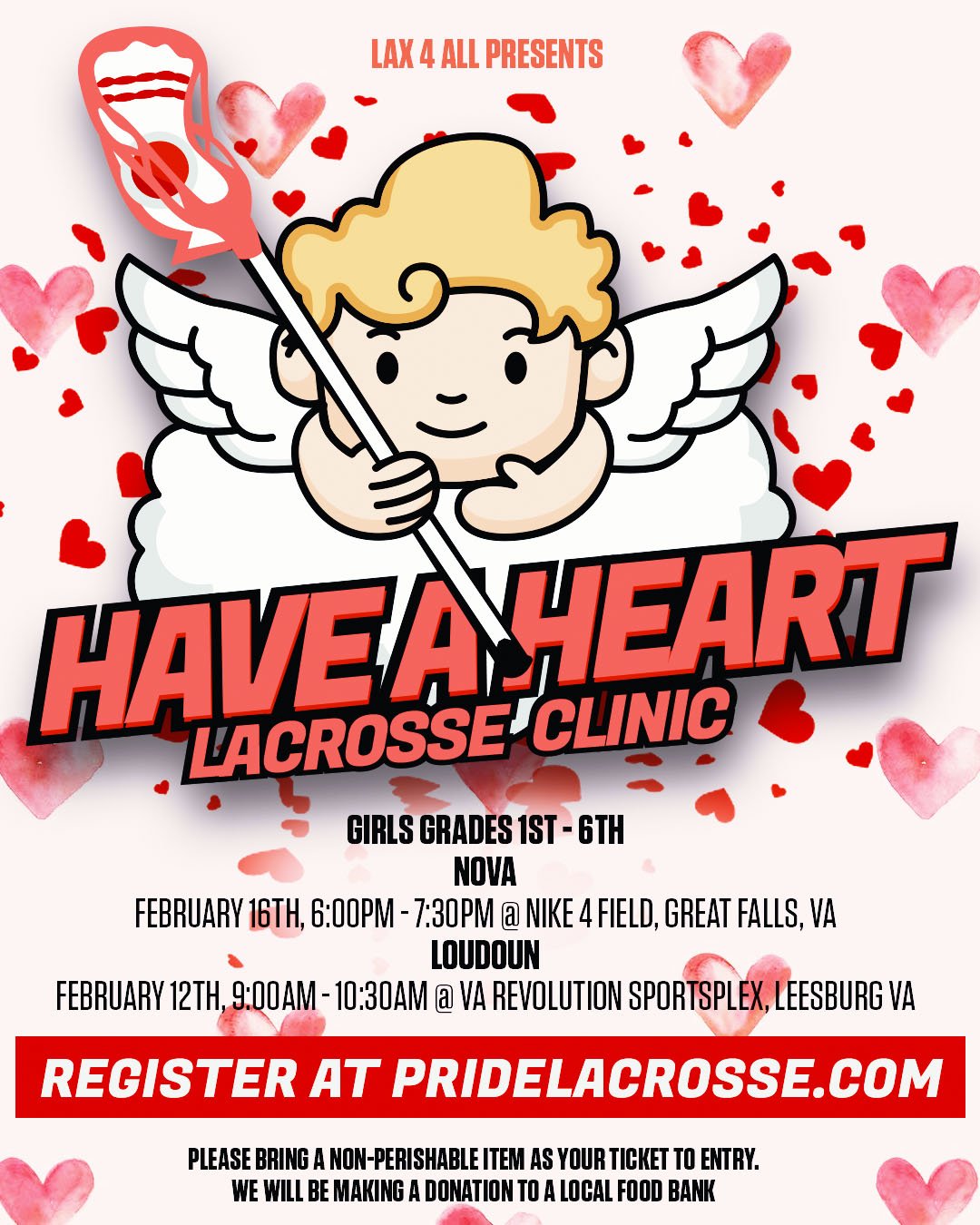 Upcoming Girls Lacrosse Clinic with a Heart for the Community!
Ladies, get ready to pick up your sticks and join us for an exciting girls lacrosse clinic happening on February 12th and 16th! Not only will you get to improve your skills and learn new techniques, but you will also be making a difference in the community.
To join the clinic, all you have to do is bring a non-perishable food item. This will serve as your ticket to entry, and all donations will be given to a local food bank to help those in need.
The clinic is open to girls from 1st to 6th grade, so bring your friends and have a great time! The first event will be held on February 12th from 9:00AM to 10:30AM at VA Revolution Sportsplex in Leesburg, VA. The second event will take place on February 16th from 6:00PM to 7:30PM at Nike 4 Field in Great Falls, VA.
Don't miss this opportunity to improve your lacrosse skills and help out the community at the same time! Mark your calendars and see you there!"