Melissa kellan – 2026 red HEAD COACH
College Attended: University of California, Davis
Position: Attack
Athletic Achievements: 4 years starter, MPSF Player of the week: 2014, 2016, 2017, MPSF Rookie of the Week 2013, UC Davis Record Holder for shooting percentage with .627. Finished collegiate career with 103 goals and 63 assists. Team Captain 2017. 
Years Coaching Lacrosse: 5 Years
Hometown: Vienna, VA
Fun Fact: I have an identical twin sister!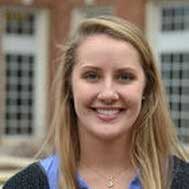 PEYTON MURRAY – 2026 WHITE HEAD COACH
College Attended: University of Mary Washington
Position: Defense
Athletic Achievements: Second Team All- Region (2018), First team All-CAC (2018), 2018 Captain
Years Coaching Lacrosse: 3
Hometown: Westminster, MD
Fun Fact: I can do a back-flip (after ample stretching).
Roster Red Team
E. Alperstein | B. Ambrose | S. Banks | H. Bennett | G. Bruno | B. Buursink | G. Deerin | Z. Gale | A. Haag | R. Lange | R. Leader |  M. McCarthy | M. McManus |  A. Moore | C. Musolino | M. Nowinski | C. Shannon | R. Walters | C. Whipkey | C. Woodward
Roster White Team
C. Avon | E. Beach | A. Benjamin | H. Binner | M. Bris-Bois | C. Callen | L. Dalley | Z. Davis | D. Fogarty | E. Forester | B. Greene | Julie Hamilton | E. Hobbs | K. Keough | A. Lobe | H. Lucier | E. McMichael | J. Meadows | A. Miner | P. Montgomery | A. Wilburn