MEGHAN HARKEY – ​2026 RED HEAD COACH
College Attended: Christopher Newport University
Position: Attack
Athletic Achievements: 4x 1st Team All-Conference, 4x All-Tournament team, 2008 Conference Rookie of the Year; CNU Athletic Hall of Fame Member, All-Region 2010 & 2011, All Time Leader in Assists and Points, 2011 Team Captain
Years Coaching Lacrosse: 12
Hometown: Purcellville, VA
Fun Fact: I coached collegiate lacrosse at Liberty University for 6 years.
Melissa Kellan – 2026 RED Assistant
College Attended: University of California, Davis Position: Attack 
Athletic Achievements: 4 years starter, MPSF Player of the Week:2014, 2016, 2017, MPSF Rookie of the Week 2013, UC Davis Record Holder for Shooting percentage with .627. Finished collegiate career with 103 career goals and 63 assists. Team Captain 2017
Years Coaching Lacrosse: 5 years
Hometown: Vienna, VA
Fun Fact: I have an identical twin sister!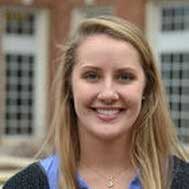 PEYTON MURRAY – 2026 WHITE HEAD COACH
College Attended: University of Mary Washington
Position: Defense
Athletic Achievements: Second Team All- Region (2018), First team All-CAC (2018), 2018 Captain
Years Coaching Lacrosse: 3
Hometown: Westminster, MD
Fun Fact: I can do a back-flip (after ample stretching).
MATTHEW HIA – 2026 WHITE ASSISTANT COACH
College Attended: Virginia Polytechnic Institute and State University (Virginia Tech)
Position: Goalie
Athletic Achievements: NoVa West Crusaders Lacrosse Team- Summer 2009, Played in the All Star Capital Box League Lacrosse (CBLL)- Winter 2009, Marshall High School Lacrosse Goalie 2005 – 2009, Virginia Tech Lacrosse Club Team (2009-2011), After Graduation played on the following Teams: Redline Lacrosse, Cruitcast, Lacrosse Unlimited, and Uncommon Fit
Years Coaching Lacrosse: 6
Hometown: Vienna, VA
Fun Fact: I play on a floor hockey team, hiked (Torres del Paine), and I love to go fishing.
Current HS Gig: Assistant Coach, George C. Marshall High School
We will field teams two teams at every level: BLACK (HS)/RED (youth) and WHITE.
BLACK and RED TEAMS: Our most competitive teams made up of PRIDE's most advanced and skilled players. Practices include strategic team play, advanced stick mechanics, and complex drills. Players are expected to have a strong understanding of the fundamentals, while competing at the highest level.
WHITE TEAMS: While our white teams are also competitive, we spend more time on developing strong fundamentals including catching, throwing, and continue to emphasis the use of both the left and right hand equally.
Roster
Red Team
Emily Alperstein | Brooke Ambrose | Sophie Banks | Hadley Bennett | Grace Bruno | Brooke Buursink | Grace Deerin | Zoe Gale | Allison Haag | Chaelynn Hwang | Harper Jensen | Laney Jensen | Anna Larbalestier | Addie Moore | Caitlin Musolino | Mikaela Nowinski | Mackenzie Rassas | Anna Simal | Riley Walters | Campbell Woodward
White Team
Cate Avon | Elisabeth Beach | Abby Benjamin | Helen Binner | Miki Bris-Bois | Caroline Callen | Lilah Dalley | Zoe Davis | Caroline Fielding | Darby Fogarty | Ellie Forester | Bennett Greene | Julie Hamilton | Eliza Hobbs | Kelly Keough | Haley Lucier | Maddie McManus | Emme McMichael | Jordan Meadows | Audrey Miner | Talia Schvimmer | Annabel Widdifield